NANOPRESSO RED PATROL
Portable espresso machine
Sale price Price $69.90 USD Regular price $69.90 USD
exc.VAT
DESCRIPTION
Packed with new features and capabilities, which will drastically improve the way you prepare your favorite coffee, Nanopresso is one of the best and most versatile espresso machines. A truly unique addition to your coffee toolkit! Built around a newly patented pumping system, the Nanopresso is capable of reaching, with the help of your hands, a maximum of 18 bars (261 PSI) of pressure for unparalleled coffee extractions qualities. The Nanopresso works best with finely ground coffee that is tamped hard. It is delightfully easy to operate and simple to use. The Nanopresso requires 15% less force to pump compared to previous models (1st generation Minipresso). With Nanopresso, the power is in the machine, not in your hands. After each shot, Nanopresso maintenance takes only few seconds. When necessary, every components of the portafilter are easily separated for deep cleaning.
KNOW MORE
CHARACTERISTICS
Dimension
156x71x62 mm
6.14x2.8x2.44 in
Weight
336 g
0.74 lb
Water capacity
80 ml
2.70 fl oz
Ground capacity
8 g
0.28 oz
Max. pressure
18 bar
261 psi
Package include
Nanopresso, built-in espresso cup,
filter basket, scoop, brush,
multi-languages instruction book,
warranty card and two stickers.

THIS PACKAGE DOES NOT INCLUDE
THE PROTECTIVE CASE.
REVIEWS
Customer Reviews
Write a Review
Ask a Question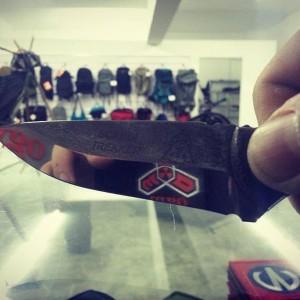 YL
04/26/2020
Yiren L.

Malaysia
Decent espresso maker
It can't use finer grounds that i'm used to on my table top espresso maker. Other than that, it's a good and solid coffee maker. I might get the barista set as I usually have 2 shots anyways.
02/13/2020
Aleksey

Russia
NANOPRESSO RED PATROL
Всем, кто любит кофе. Как из кофемашины. Очень качественный девайс. Очень удобный, кофе с пенкой. Рекомендую.
11/01/2019
Diego S.

Argentina
Nanopresso
Excellent! Very nice and great quality