PICOPRESSO
Portable espresso machine
Sale price Price $129.90 USD Regular price $129.90 USD
exc.VAT
DESCRIPTION
Picopresso is the most compact and pro-oriented of our portable espresso machines. This specialty coffee espresso machine features a naked portafilter, so users will see delicious creamy espresso flowing directly from a standard 52mm 18 grams stainless steel filter basket during the brewing process. With the Picopresso there are no shortcuts. Each home brewer must master the art of manual espresso making by dialing in the correct grind size, tamping, and perfecting pulling technique – their reward; an authentic cafe-quality espresso that will rival any expensive high-end machine.
KNOW MORE
PICOPRESSO CHARACTERISTICS
| | | |
| --- | --- | --- |
| Dimension | 106x78x71 mm | 4.17x3.07x2.8 in |
| Weight | 350 g | 0.77 lb |
| Water capacity | 80 ml | 2.70 fl oz |
| Ground capacity | 18 g | 0.63 oz |
| Max. pressure | 18 bar | 261 psi |
PACKAGE CHARACTERISTICS
Dimension

230x184x118 mm

9.05x7.24x6.64 in
Weight

1250 g

2.75 lb
Package includes
Picopresso, double filter basket, tamper, scoop, brush, distribution tool, funnel, protective case, multi-languages instruction book, warranty card, and a Wacaco sticker.
VIDEO
REVIEWS
Customer Reviews
Write a Review
Ask a Question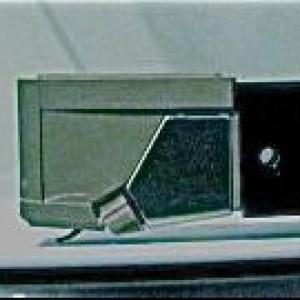 TB
08/22/2022
Tom B.

United States
This has no business being as good as it is!
James Hoffmann said it, and I have to agree with him - this thing has no business being as good as it is. I've had the most fun with the Picopresso and I'm not sure if it's because I love making espresso on the go or if I just like seeing the look on my friends faces when I whip it out and make them an espresso quality coffee drink within mere minutes. The price itself is low enough to encourage a fellow coffee lover a try. ****! If you are exploring the world of home espresso I'd say thePicopresso is a good cheap option in gauging your interest in journeying further into the proverbial rabbit hole of home espresso.
06/27/2022
Lyndon S.

United States
Picoperfect (more or less)
To echo reviews here and elsewhere, the picopresso is the ideal travel espresso maker whether traversing continents or just my kitchen. There are lots of hacks and tricks published to help get you to the happy place of a good shot. As is, with minimal fuss, the pico delivers solid performance and after some trial and error creates very drinkable and sometimes amazing espresso. A very impressive fest given its size and portability.
03/29/2022
Iancu P.

Italy
The perfect gift for an expresso addict
the moment I received the newsletter about the PICO , I said "you have to have it " So I ordered it. Awesome "toy" for having an excellent expresso anywhere! Thank you guys !