NANOPRESSO NS ADAPTER
Coffee kit accessory for NS pods
Sale price Price $21.90 USD Regular price $19.90 USD
exc.VAT
The NS Adaptor allows the Nanopresso to use NS CAPSULES* to prepare espresso. The advantage of using capsules is that the coffee is mechanically ground, measured, and tamped with a higher precision than we are capable of doing by hand.  There is very little left for error, so your espresso is consistent every single time. Pods are convenient, mess free and easier to clean after use.
*NS CAPSULES refers to Nespresso®** Original capsules and compatibles. Note that some non Original capsules might not work well with our machines.

** Third-party brand with no link to Wacaco Company Limited
CHARACTERISTICS
Dimension
66x62x62 mm
2.60x2.44x2.44 in
Weight
130 g
0.29 lbs
Remark
NS Adapter can only be used
on Nanopresso.
Package include
NS Adapter and
instruction book (english/chinese).
VIDEO
Products shipped from our Chinese production site. Customs taxes or duties may be charged to the recipient at import. For EU, orders below €150 are exempt of import tax and duties. For US, UK and HK all orders are exempt of import tax and duties. For more information read the Shipping Policy.
REVIEWS
Customer Reviews
Write a Review
Ask a Question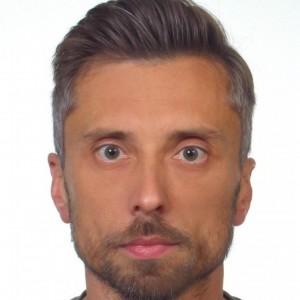 L
09/12/2021
Lukasz

Poland
Great addition to Nanopreso but I has so many small parts...
I've been using Nanopresso for about two years and it still makes fantastic espresso. Everything good written about it is true. Now I also have the Nanovessel and the newest addition - NS Adapter. Coffee from capsules is just as good but the device contains so many small loose parts... I've just lost little grooved disc from the inside (look at the pic missing it) and now it's unusable. You should sell those parts as a service items. Now I have to whole new NS adapter :(
Hi, please contact support@wacaco.com to purchase spare parts. Best regards, Wacaco Team
08/21/2021
Steven M.

Australia
Nanopresso NS Adapter
REally great product . Love it . Use it every day Thanks
08/05/2021
Lorenz R.

United States
Great for long road trips
At first I had trouble finding the right coffee pods - they have to be smaller than the commonly available Keurigs. I happened to find Pete's brand at Target. Overall, for environmental reasons, I prefer not to use pods, but when on the road they are much cleaner and less fussy. I have a device that heats water to fully boiling in about 15 minutes while plugged into the cigarette-ligher socket in the car. When it beeps, I pull over and make an espresso in no time. A REAL tasty espresso, out in the middle of nowhere - what luxury! A quick rinse from an extra water bottle I carry anyway, a wipe with a tea towel, and I'm good to go until the expresso craving kicks in again. Now I'm looking forward to using it on a cruise (have to be stealthy about heating water in the cabin...).